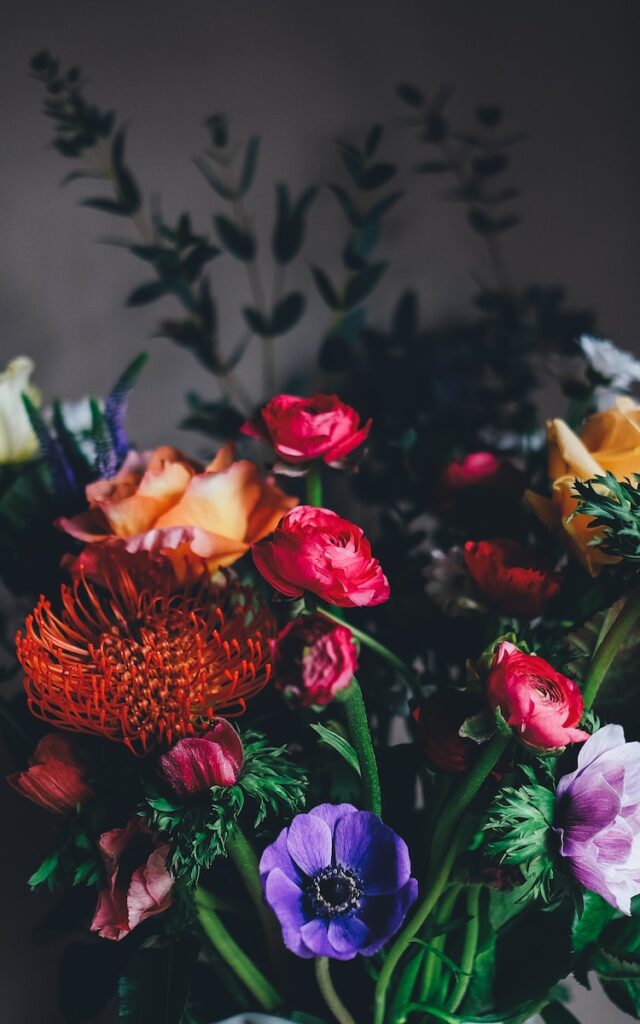 Tis the season, where it might still be snowing a day or two (or six) in late Spring but we're in the Midwest and we're gonna open our pools anyway. It's been gray and rainy this past winter, and we're ready for some warm weather. We are also ready for some color!
A local flower shop taught me there are three categories of flowers to know about when talking with a client about their décor options:
Value Flowers: typically come in a thousand colors, sturdy, can be worked with easily, transport easily (alstroemeria and carnations are examples)
Traditional Flowers: flowers that fall into a somewhat higher pricepoint but are "the ones you think of" when planning a wedding or special occasion, typically large variety of colors to choose from (roses and hydrangeas are examples)
High End Flowers: flowers that are more seasonal, can be somewhat more fragile, but make an artistic statement in arrangements that are meant to be attention-getting (birds of paradise and some orchids are examples)
A client who cares more about color and less about blossom, can choose from any of these categories to meet their needs, and can combine the three categories to match their budget. Clients who want specific blossoms in a specific style or color, instead, can use this guide going into their consultation as a "heads up" regarding what their budget point may be!
Happy spring everyone, and Happy Flowering…